2016 Letter from the Directors
July 2016 
Alzheimer's disease impacts 5.4 million Americans today, touching the lives of their family members, the community and the nation. With age as the highest risk factor and with 10,000 baby boomers turning 65 each day, the incidence is expected to double in the next 20 years. Innovative research spanning broad areas that impact brain health and memory is the only pathway to achieve the knowledge base upon which to design therapeutic approaches to fight this disease.
UCI MIND houses and supports Orange County's only federal and state designated Alzheimer's disease research center. Basic and clinical research scientists at UCI MIND are committed to exploring multiple diverse possibilities to find the underlying causes of Alzheimer's disease and related disorders that affect memory and the brain. Through cutting-edge research, laboratory scientists and clinicians focus on finding a cure and bringing solutions to people and families suffering from dementia.
Our scientists are working on many areas of potential therapeutic impact. You can help support innovative and promising research programs at UCI MIND. For example:
A person with no memory loss symptoms can participate in a clinical trial by first being evaluated for signs currently in the individual's brain that point to Alzheimer's disease ten to fifteen years down the road. He or she can take part in drug trials, behavioral interventions and treatments aimed at halting the progression of brain cell loss before it occurs.

A sample of your own skin that is re-programmed into a stem cell can be used to identify the target for treatment that will reverse Alzheimer's disease and benefit affected individuals – maybe you.

Many investigators at UCI MIND have ideas with great promise, but not enough funding to test those possibilities due to limited dollars committed to dementia research. Support for their innovative research ideas today provide hope and possibilities for translating into treatments for tomorrow.
We ask for your support for our A December to Remember gala, which benefits research into Alzheimer's disease and other dementias. We invite you to join us today to help find answers for tomorrow as we research ways to make memories last a lifetime, in our lifetimes.
Thank you for your interest.
Sincerely,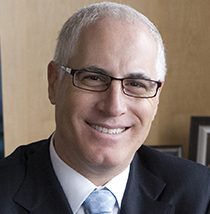 Frank M. LaFerla, Ph.D.
Dean, Ayala School of Biological Sciences
Co-Director, UCI MIND
Director, UCI Alzheimer's Disease Research Center
Joshua D. Grill, Ph.D.
Associate Professor, Psychiatry & Human Behavior
Co-Director, UCI MIND
Associate Director, UCI Alzheimer's Disease Research Center